How to stay injury free ultra running: Tips from Team GB Ultra runner Dan Lawson
By Mike James | 11th September 2018 | Advice
Team GB Ultra runner Dan Lawson recently ran 90 miles a day for seven days trying to break Andi Rivett's 2002 John O'Groats to Lands End running record.
Dan's support team reached out to SportsInjuryFix.com after the first couple of days to help with sports massages and the fantasticRob Matherin Preston,Heather Smithin Shrewsbury,Bryony Lynesin Bristol andJohn Stangroom in Okehampton all stepped forward to help Dan with end of day evening massages.
Dan sadly had to stop on the eighth daybut it was an incredibly impressive effort. Sports Injury Fix caught up with him to get a few tips for us mere mortals.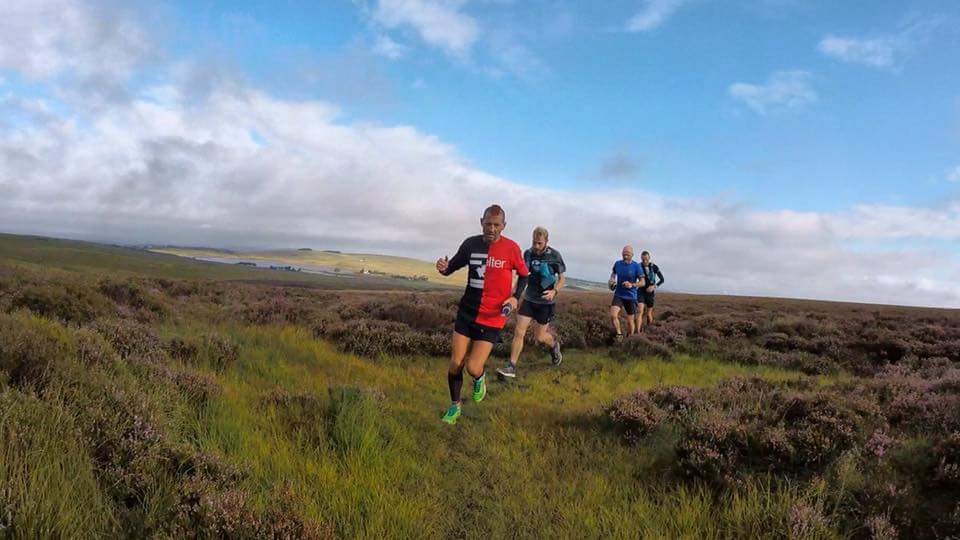 How do you train to run 90 miles a day for several days in a row?
The training wasn't that specific the whole Jogle attempt was kinda squeezed in where I had a bit of space so we only decided to do it four weeks before. I kinda had to tell myself that I'd been training for this for the last six years.Running 100 + miles a week every week for all those years.
How do you stay injury free?
I'm lucky I think about injury , I believe the more you run the better your body gets at running; more efficient lighter on the feet etc. I also do a lot of yoga and I think that helps. I don't run too fast, I do lots of easy miles which is more gentle on the body.
What's the worst injury you've had?
I've never really had a bad injury just a bit of tendinitis every now and againbut the longest I've had to take off running in the last six years is probably only ten days. Sportsinjuryfix.com looks great though.
How did you recover both physically and mentally?
Physically I think you recover pretty well, just a bit of rest including active rest. I think it's important to keep moving such as hiking, swimming etc and a few small runs that help to iron out the niggles as well as a lot of yoga. Mentally can take much longer.
Any tips for us mere mortals?
Probably to make sure you enjoy your running , if you're not feeling it then don't run do something else it should not be a chore , enjoy the journey of each run not just the finish.
Find your nearest running injury specialist at sportsinjuryfix.com
More articles